A Regional Housing Implementation Plan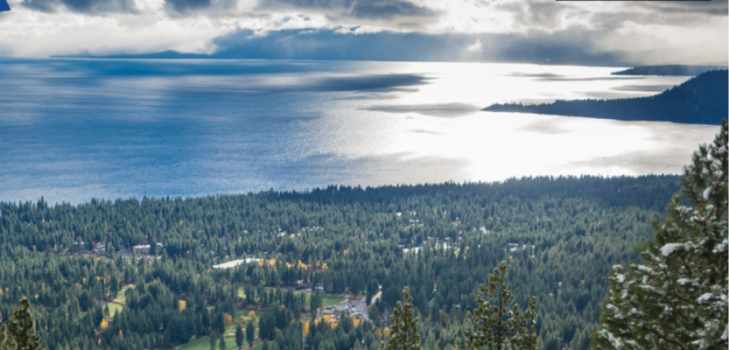 A Note from Stacy Caldwell, CEO of TTCF
It is with great pride that the Mountain Housing Council (MHC) has released our Regional Housing Implementation Plan (or "RHIP"). After more than a year under development, and in close collaboration with our three jurisdictions and other key stakeholders, we present a bold new way to look at a coordinated approach to housing.
In this RHIP, our team went beyond a traditional inventory of housing "actions" that are often the minimum threshold commitment that is reported to the State in a General Plan's Housing Elements. Of course, that inventory is embedded in this RHIP, along with new, updated housing data, to inform the work ahead. The exciting innovation in this work is threefold, and includes:
•  A well articulated understanding of what Housing Readiness looks like, as well as a description of how a regional community like ours can work in coordination and alongside housing developers and jurisdictions.
•  The introduction of a process that can support housing readiness designed for Achievable Housing for All (or the "AHA" Process). This starts with a regional identification of land parcels, aligned with jurisdictional general plans, and layered with local actions, programs, and funding to assist a developer in unlocking housing on those parcels.
•  A framework of capacity that will be necessary for all of the moving parts to come together to support the community and developers in this process, called the "HUB."
As challenging as the housing crisis is today (even more challenging than it was when MHC was founded in 2017 by the Tahoe Truckee Community Foundation), it is crucial to recognize that we have come a long way, with a number of committed partners, significant institutional focus, and sources of locally-guided funding. With this new addition of the RHIP to our local toolkit, we are one step further down the path in bolstering our community and economy. 
•  Read the Executive Summary here: This summary includes information on the Regional Workforce Housing Needs Assessment, housing inventory, unmet housing needs, and suggestions on how we move forward in preparing for housing readiness in our region
• Access the Full Regional Housing Implementation Plan here: The full Plan includes more detailed information on the housing needs assessment update, outreach and community engagement, the MHC "Housing HUB," the focused inventory of tools, and the regional "Achievable Housing for All (AHA)" process
*A special thank you to our consultant team Economic & Planning Systems, Inc., Sierra Business Council, and Design Workshop, for their hard work during this important process*