There is a gap between traditional affordable housing programs and available housing in the Tahoe-Truckee region — people who make too much to qualify for affordable housing developments, but too little to buy or rent market rate homes. This group includes teachers, firefighters, business owners and many, many others. Ultimately they're being forced to move away, leaving employers unable to staff businesses, emergency responders struggling with response times and impacting the region's economy, culture and vitality.
The 2021 Housing Needs Study shows an unmet need for about 9,528 housing units to serve the local workforce of the region. Of those units, 38% are needed for households earning moderate incomes or above (80%-195% AMI).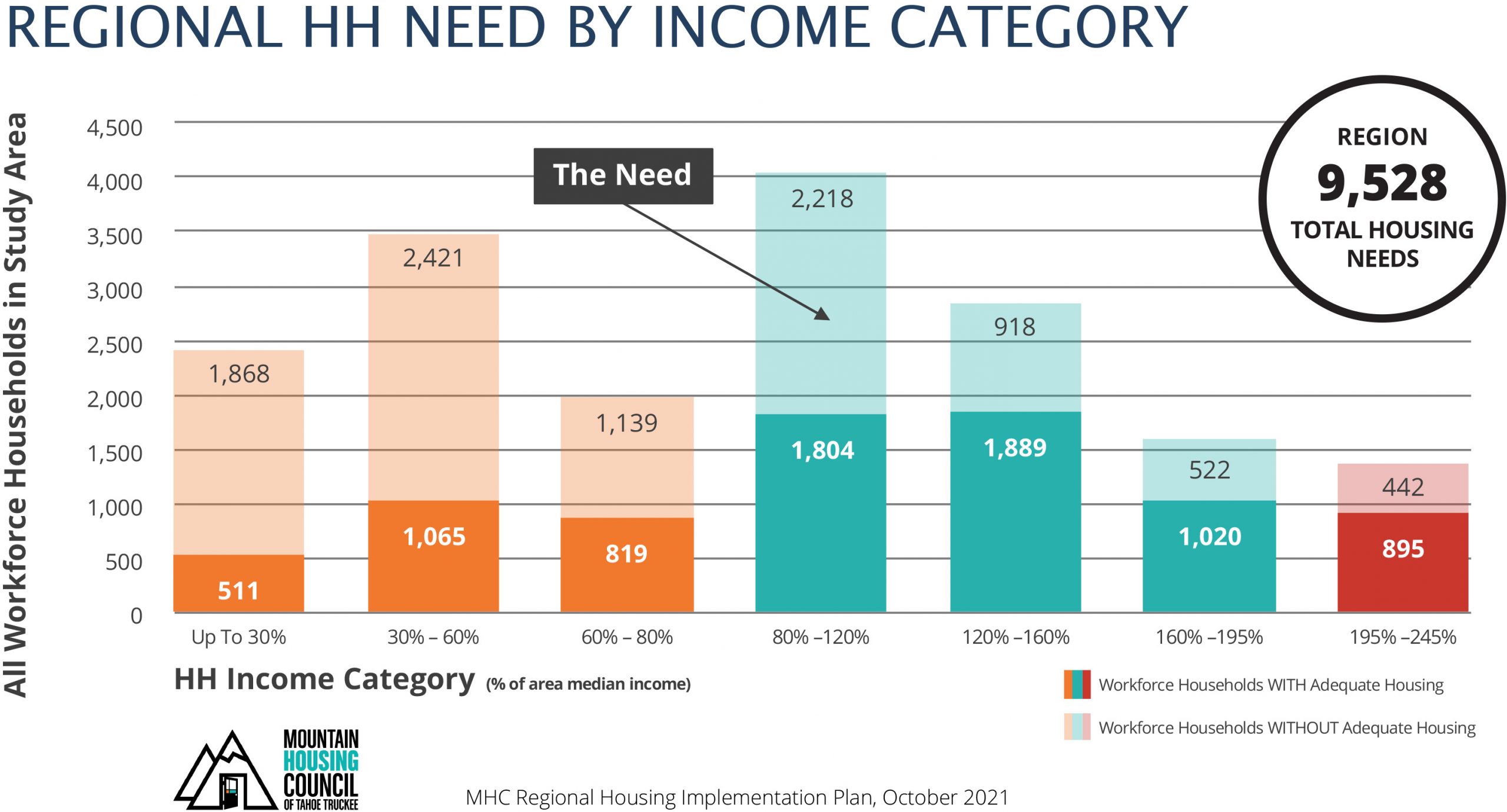 Based on our region's high cost of housing, lack of inventory in the "missing middle" income levels, and the fact that HUD generally recognizes but does not address the Moderate (≥ 80% AMI) income level, the Mountain Housing Council (MHC) expanded the definition of affordable housing to include the missing middle income levels through the Achievable Local Community Housing framework. An expanded definition of affordability will improve our region's ability to address the housing needs for a diversity of households.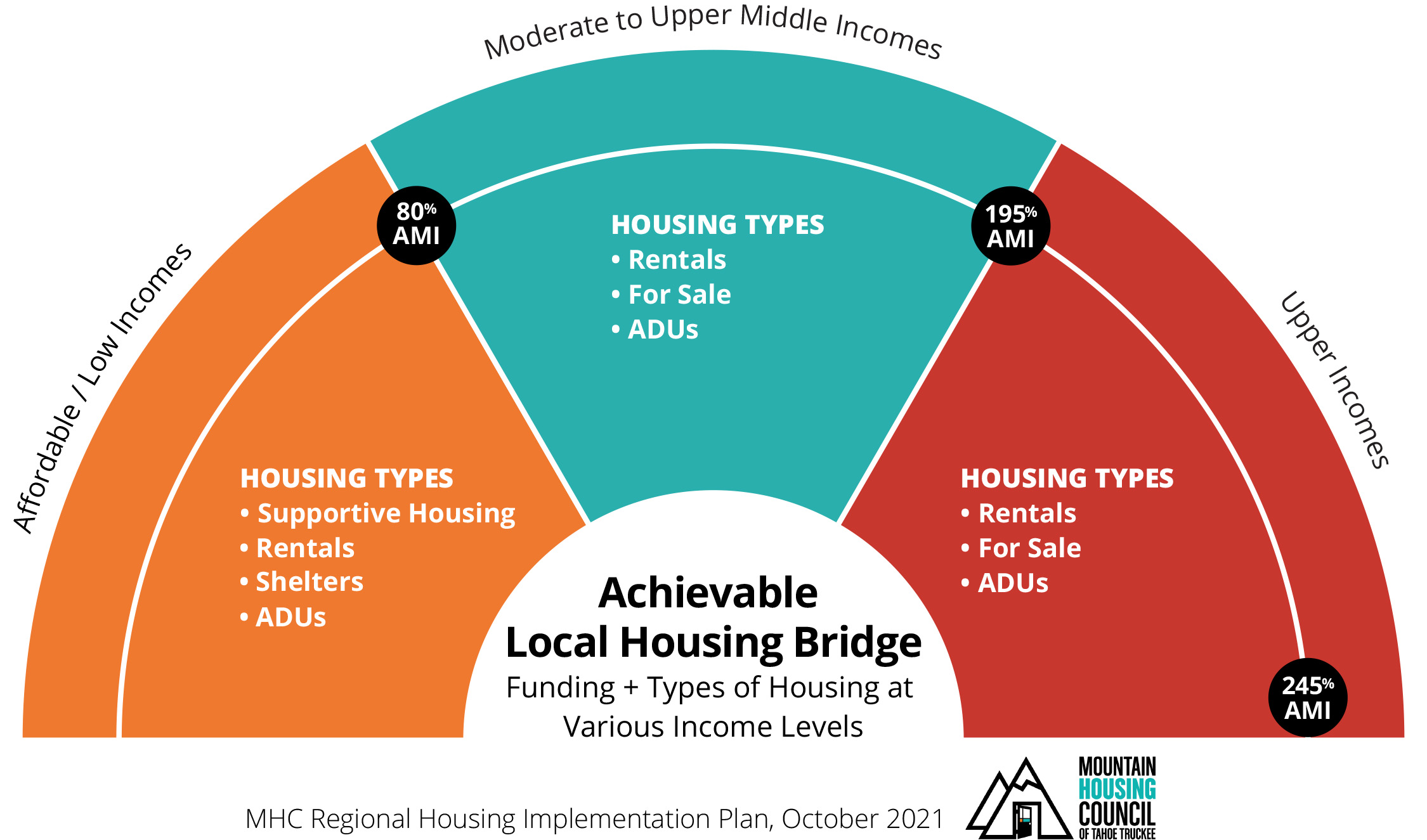 For all housing units in our region, the leading product type is overwhelmingly single-family homes, which account for nearly 80 percent of the housing stock, see below.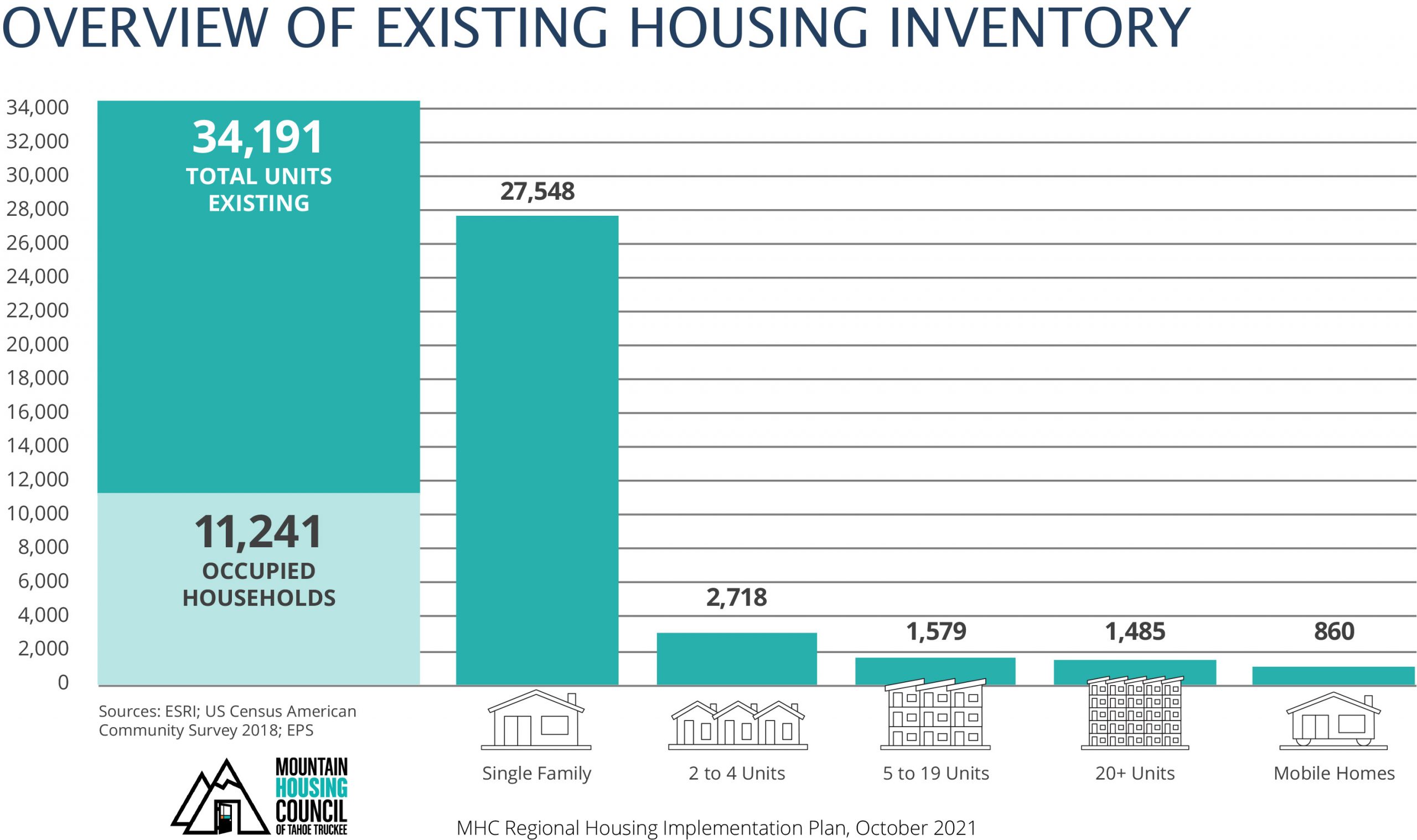 "Missing middle housing" refers to a diversity of housing stock that falls somewhere between single-family homes and apartment buildings. Examples of these housing types are townhomes, duplexes, triplexes, and cluster housing. These housing types are generally less expensive and can expand the "missing middle" and overall housing supply in our region. To expand the supply of missing middle housing, zoning changes and strategies to streamline the development process are needed.