Tagged with:
Mountain Housing Council
|
Nevada County
|
newsletter
|
Placer County
|
Tahoe
|
Truckee
Below, please find several announcements and updates on upcoming events and other important news. Please share this news broadly with your members and email lists. We hope to see you soon!
Through key stakeholder and public engagement, The Mountain Housing Council and its 29 partners have culminated more than four years of collaboration into one Regional Housing Implementation Plan.  This plan lays out an innovative Achievable Housing for All (AHA) process in order to clear obstacles for developers and help provide the community with the types of housing we want in our region: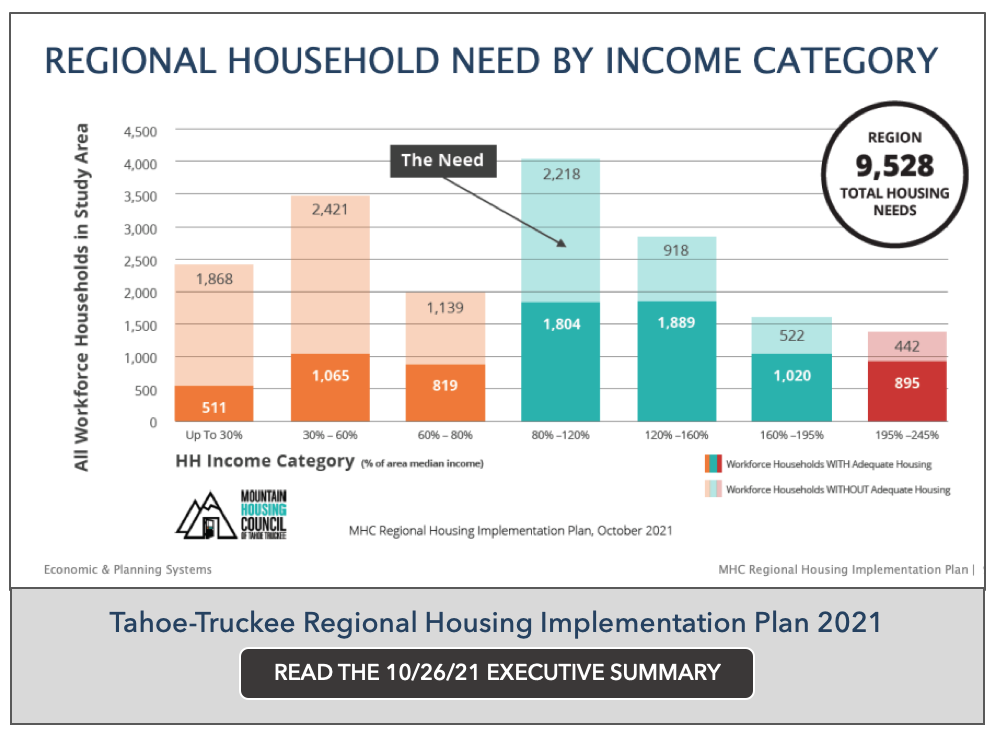 Dollar Creek Crossing
The Placer County Board of Supervisors and the North Tahoe Regional Advisory Council recently received input on Dollar Creek Crossing's Conceptual Site Plan. The plan proposes up to 60 units of for-sale housing, a mix of townhouses (some with junior accessory dwelling units) and cottages targeting 80-220% AMI, and up to 90 units of rental apartments targeting 30-220% AMI, depending on funding availability.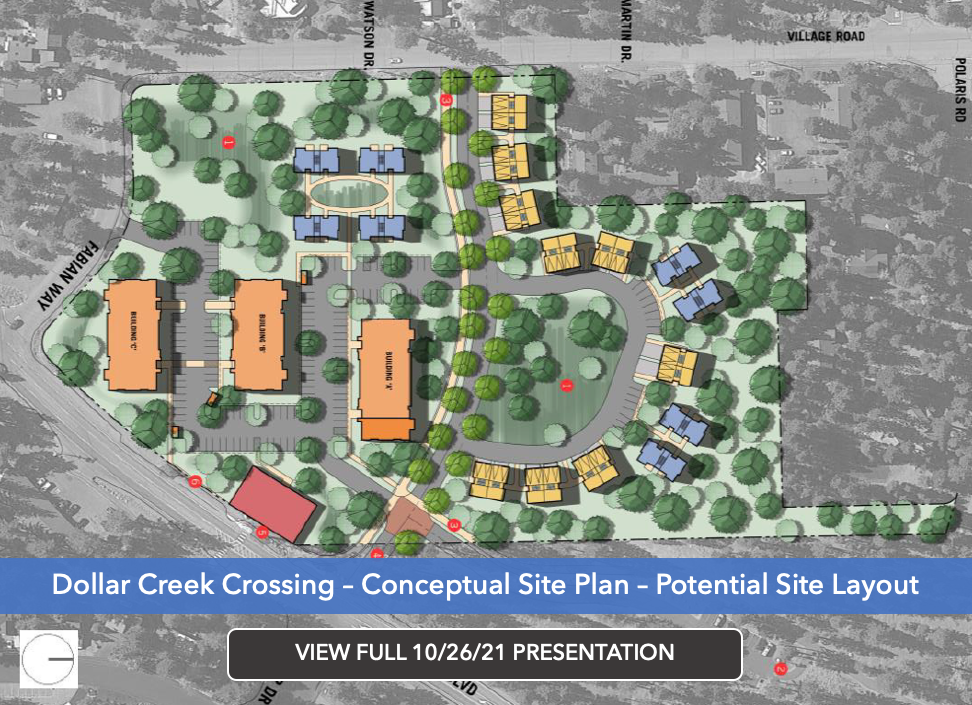 Truckee Artist Lofts
Located in downtown Truckee, the Truckee Artist Lofts units are restricted to households earning no more than 80% of area median income (AMI). To date, 76 households now have an affordable place to live and residents have moved into both the east and west buildings. 
Visit our Projects in the Works page. There, you can filter projects by different categories and find out how to apply for housing at Coldstream Commons, Meadow View Place, and Frishman Hollow II.
Take the Town of Truckee's Objective Design Standards Community Survey
The Town of Truckee has initiated the process of updating the Town's residential design standards and is seeking community input. Through this process, the Town and its consultant will be developing new standards for review based on existing standards and appropriate design guidelines. You can provide your input and take the Town of Truckee Objective Design Standards here.
If you missed last month's MHC Quarterly Meeting, the highlights can be found here.
Volunteer with the MHC
Take an active role in our housing crisis by joining a Mountain Housing Council Working Group to advocate for achievable housing solutions for all. Contact Kristina@ttcf.net to get involved.
Stay Up To Date With Local Housing Issues and Programs
Follow us on Facebook for weekly housing updates, news, and announcements. Check out our previous meetings for recent housing policy updates and progress; we've posted the meeting material from the October 22nd MHC Quarterly Update on the website.