Tagged with:
Mountain Housing Council
|
Nevada County
|
newsletter
|
Placer County
|
Short-Term Rentals
|
Tahoe
|
Truckee
Below, please find several announcements and updates on upcoming events and other important news. Please share this news broadly with your members and email lists. We hope to see you soon!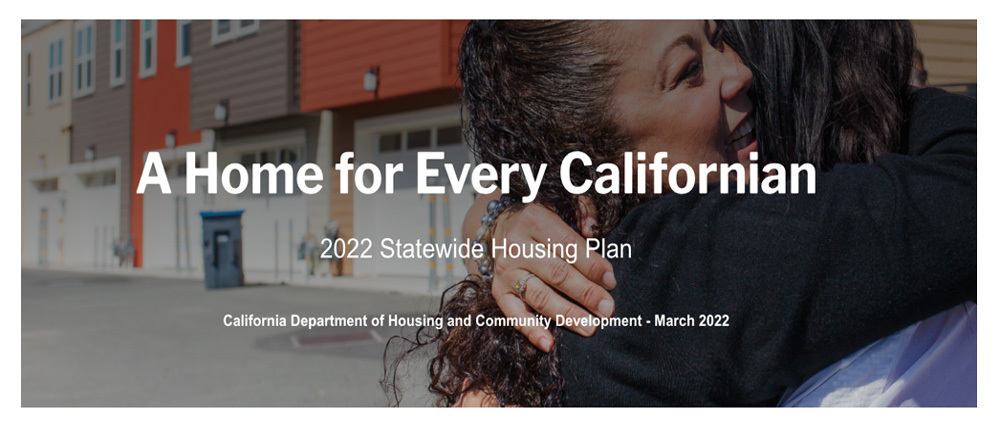 California just released its Statewide Housing Plan ffor the next ten years, which promises to protect existing and produce additional affordable housing, as well as prevent homelessness. It also acknowledges that, as a state, we need to better streamline and incentivize various types of housing development at all affordability levels.
In recent months, our own jurisdictions have made changes to important housing programs and policies in an effort to provide housing to all of our community members. You can find more information on this below:
Mountain Housing Council (MHC) Quarterly Meeting
Friday, April 22
The next MHC Quarterly meeting is on Friday, April 22, from 8:00 a.m. to 11:00 a.m. by Zoom. Partners will continue their focus on achievable local housing solutions, regional coordination, and state advocacy. The public is invited to join!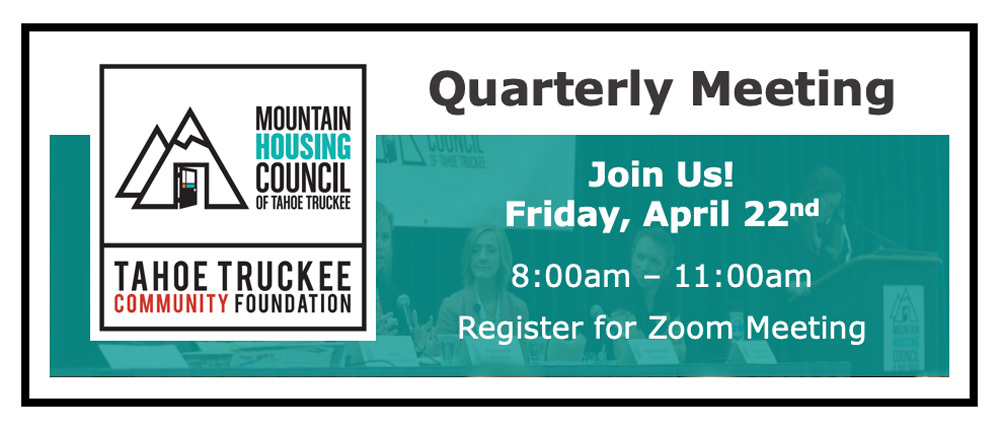 Tahoe Living Working Group Reconvenes
The Tahoe Living Working Group is a think tank of regional partners (including the MHC) which meets to focus on workforce housing development standards and updates to important housing-related definitions and regulations, such as those relating to moveable tiny homes and development rights for accessory dwelling units.
Truckee Below Rate Market Program Draft Guidelines Approved
Below market rate housing programs offer rental and for-sale options for the local workforce by creating a separate, deed-restricted inventory of homes that only income-qualified applicants can participate in. On March 8, 2022, Truckee Town Council approved its own Below Market Rate (BMR) Housing Draft Guidelines for the program, which is expected to launch in May.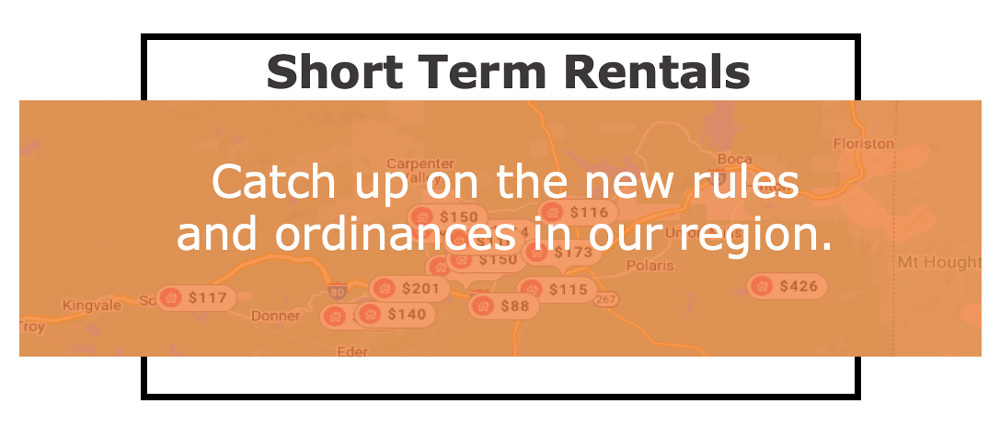 Placer County and Truckee Adopt Changes to Short-Term Rental Ordinances
Placer County's new Short-Term Rental ordinance was adopted on February 8, 2022 and will take effect March 11, 2022. Truckee also recently adopted amendments to its Short-Term Rental Ordinance, which cover the total number of registration certificates that will be issued, rules that will apply to new homeowners in the area, and increased fines for violations.
If you missed the last MHC Quarterly Meeting, January highlights can be found here.
Volunteer with the MHC
Take an active role in our housing crisis by joining a Mountain Housing Council Working Group to advocate for achievable housing solutions for all. Contact Kristina@ttcf.net to get involved.
Stay Up To Date With Local Housing Issues and Programs
Follow us on Facebook for weekly housing updates, news, and announcements. Check out our previous meetings for recent housing policy updates and progress; we've posted the meeting material from the October 22nd MHC Quarterly Update on the website.