Below, please find several announcements and updates on upcoming events and other important news. Please share this news broadly with your members and email lists. We hope to see you soon!
DON'T MISS OUR FREE SPEAKER SERIES!
Watch the Feb 15th Session
On February 15, MHC hosted a panel of regional housing experts to discuss the local implications of Senate Bill 9 (SB 9), which was intended to provide additional rental and ownership opportunities for working families and help address the state's need for four million new housing units. Our speakers noted that it will take some time before the full effect of the legislation is realized throughout the state. MHC's Policy Working Group will continue to track progress and share additional information.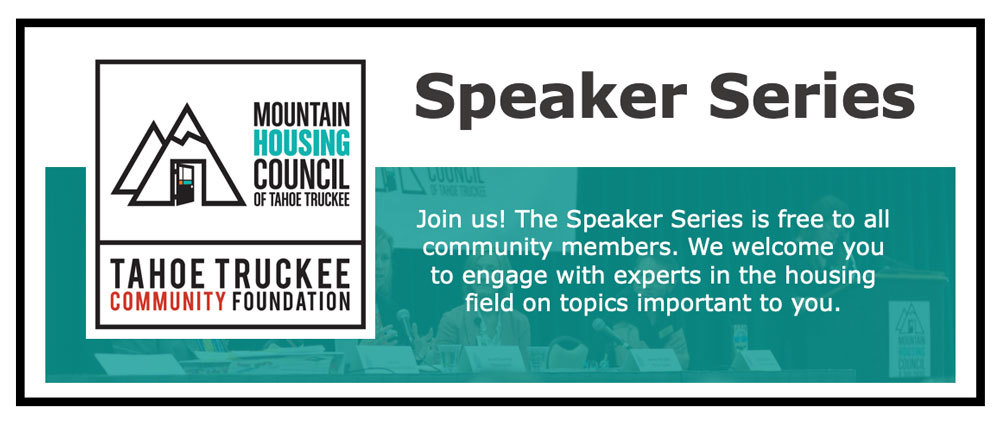 Join Us in March!
The MHC's FREE virtual, interactive Speaker Series provides an opportunity for community members to get involved in housing solutions by engaging with experts in the field through a live Q & A. Join us for the following March sessions: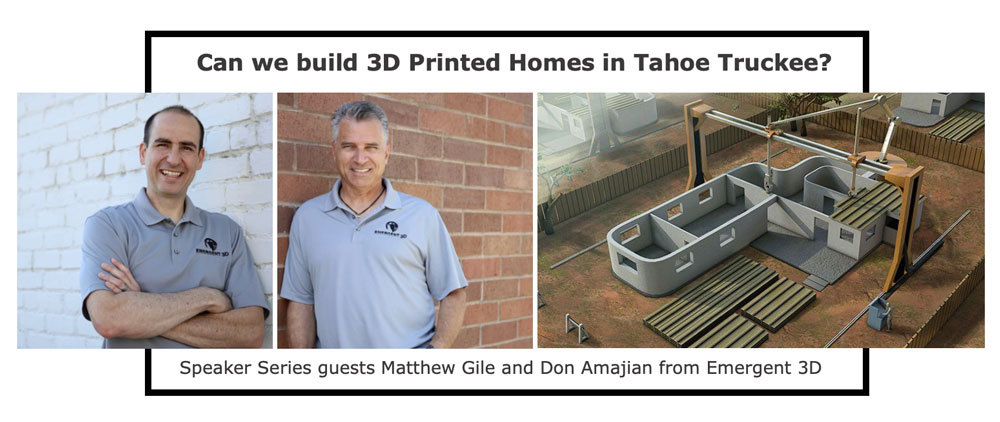 Thursday, March 3 | 4-5 PM
Can 3D Printed Homes Help Solve the Housing Crisis?
Matthew Gile and Don Ajamian of Emergent 3D are currently building the world's first 3D printed church and will soon be bringing this technology to Redding, CA as well. 3D-printed houses are created using very large 3D printers that are able to extrude concrete, plastic, and other building materials to assemble a 3D object the size of a house. In doing so, these homes can be built quickly and more affordably, as well as being wildfire resilient, in some cases.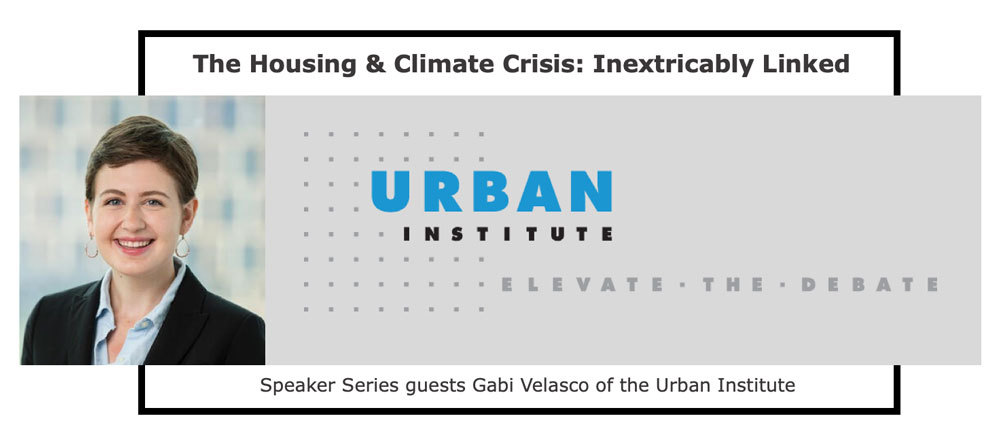 Tuesday, March 8 | 12-1 PM
The Housing & Climate Crisis: Inextricably Linked
Recognizing that we do not have the time or resources to meet our housing crisis without also addressing the climate crisis at the same time, on March 8, Gabi Velasco of the Urban Institute will discuss green housing policies and investments that deliver coordinated benefits to address housing injustice issues, socioeconomic mobility, sustainability, and environmental justice.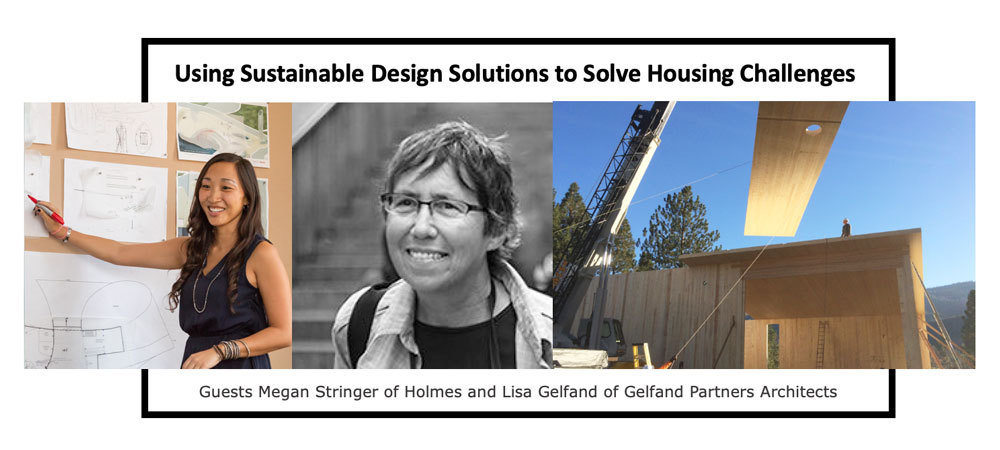 Monday, March 14 | 4-5 PM
Using Sustainable Design Solutions to Solve Housing Challenges
There are a number of architects out there using innovative techniques like wood construction, which involves taking one of the oldest building materials and applying modern fabrication techniques, in order to come up with new ways to design and build affordable housing that is also more sustainable.
Motivated by our impact on the built environment, Megan Stringer of Holmes is at the forefront of reducing structural embodied carbon using techniques like these. She champions getting sustainable structures built at impressive scales.
Joining her will be Lisa Gelfand, managing principal of Gelfand Partners Architects. Lisa has designed and/or supervised over 49 education projects and 6,735 units of affordable housing. She has also served on the Green Committee of the Advisory Board to California's Division of the State Architect (DSA).
Wednesday, March 16 | 4-5 PM
Telluride Temporary Winter Community Housing
We will continue the discussion started at MHC's Quarterly meeting in January to brainstorm on how we can use Telluride's Temporary Winter Community Housing pilot program (an affordable, winter-based housing pilot program for RV vehicles) to start a similar pilot program in our region. Join us to help get this solution moving!
If you missed the last MHC Quarterly Meeting, January highlights can be found here.
Volunteer with the MHC
Take an active role in our housing crisis by joining a Mountain Housing Council Working Group to advocate for achievable housing solutions for all. Contact Kristina@ttcf.net to get involved.
Stay Up To Date With Local Housing Issues and Programs
Follow us on Facebook for weekly housing updates, news, and announcements. Check out our previous meetings for recent housing policy updates and progress; we've posted the meeting material from the October 22nd MHC Quarterly Update on the website.