Tagged with:
Missing Middle
|
Moonshine Ink
|
Mountain Housing
|
Secondary Dwelling Unit
|
Tahoe Housing
|
Truckee Housing
|
Workforce Housing
We hosted our Annual Housing Update on April 28th to report on our first year progress and engage the community in accelerating solutions. Over 120 people joined the conversation.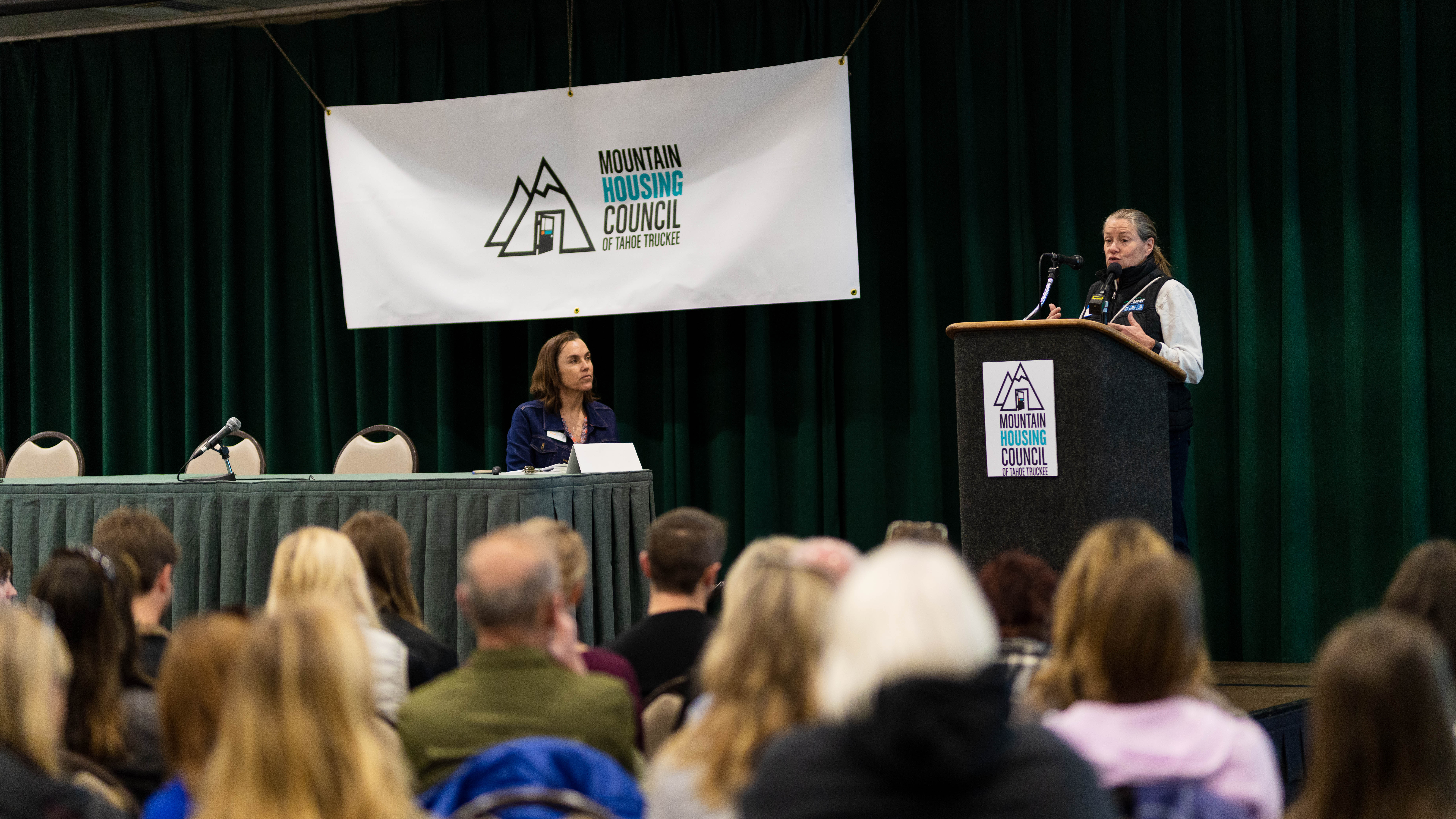 Highlights of the event included:
Mountain Housing Council Progress To-Date
A progress report from Pat Davison (Contractors Association of Truckee Tahoe) and Jennifer Montgomery (Placer County) on the collective work of the Council including: development impact fees, a regional mapping efforts, and the adoption of the Council's first policy recommendation: Achievable Local Housing (see below)
Short-Term Rentals (STRs)
Presentation on our regional STR market
Presentation on how other resort communities' a[pproaches by Sage Sauerbrey from Moonshine Ink
A panel discussion with Jennifer Merchant (Placer County), Morgan Goodwin (Town of Truckee), John Falk (Tahoe Sierra Board of Realtors), and Annie Rosenfeld (Tahoe Donner)
A community Solutions Pitch – give us your input on our Facebook page!
We are extremely grateful to our MHC partners who participated in making this event a rich and informative experience. And, of course, thank you to all of our community members who showed up to accelerate solutions.
Couldn't make it?