The Mountain Housing Council (MHC), a project of the Tahoe Truckee Community Foundation, has welcomed Tara Zuardo as its new Project Director. Tara replaces Seana Doherty, who left MHC last year to become the Housing Manager for the Town of Truckee. As Project Director, Tara works alongside MHC partners to drive strategy and lead operations. Her responsibilities include overseeing the MHC's Regional Housing Implementation Plan, facilitating quarterly meetings, and working with community partners.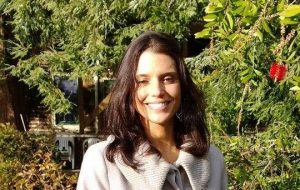 Tara has a law degree from Lewis and Clark Law School. Since 2014, she has worked on a variety of housing-related legal issues, including foreclosure defense, Homeowners' Association disputes, eviction moratoriums, contract disputes, real estate litigation, estate planning, and landlord-tenant matters. In addition to this, Tara has nearly two decades of experience working as a manager, director, and senior attorney in several environmental and animal/wildlife protection nonprofit organizations throughout the bay area, Truckee, and Washington DC.
After growing up in the bay area and spending every summer and winter in Tahoe Donner, Tara and her family now live in Truckee, where she also volunteers with animal shelters and rescues. Please join us in welcoming Tara to the MHC.