Until recently,  homes had traditionally  been constructed one way — stick built from the ground up.
This tried-and-true building method has its benefits like complete customization, but it also has several drawbacks. Construction is often halted by weather, especially in a wildly variable environment like North Tahoe-Truckee where construction can drag on for several building seasons as crews wait for each stage of the building to be completed before the next stage can begin.
Each delay or complication adds cost to an already expensive process, increasing the final home or apartment's price tag and making it difficult for local families to afford a new home.
That entire building process is being re-imagined. Builders can now construct parts of a project in a factory and assemble them on-site to shorten the building process and reduce costs, sometimes dramatically.
This new building method is called modular construction and its popularity is growing rapidly.
Modular housing should not be confused with manufactured housing. Manufactured housing is subject to federal guidelines while modular housing has to comply with state and local housing requirements such as snowload building standards.
In modular construction the pieces of the building are constructed in a controlled factory environment, reducing construction costs by as much as 15-20 percent or more. While there is still site work to be done to combine the modular pieces into a completed project — set them on the foundation and complete finish work — this construction method streamlines the process significantly.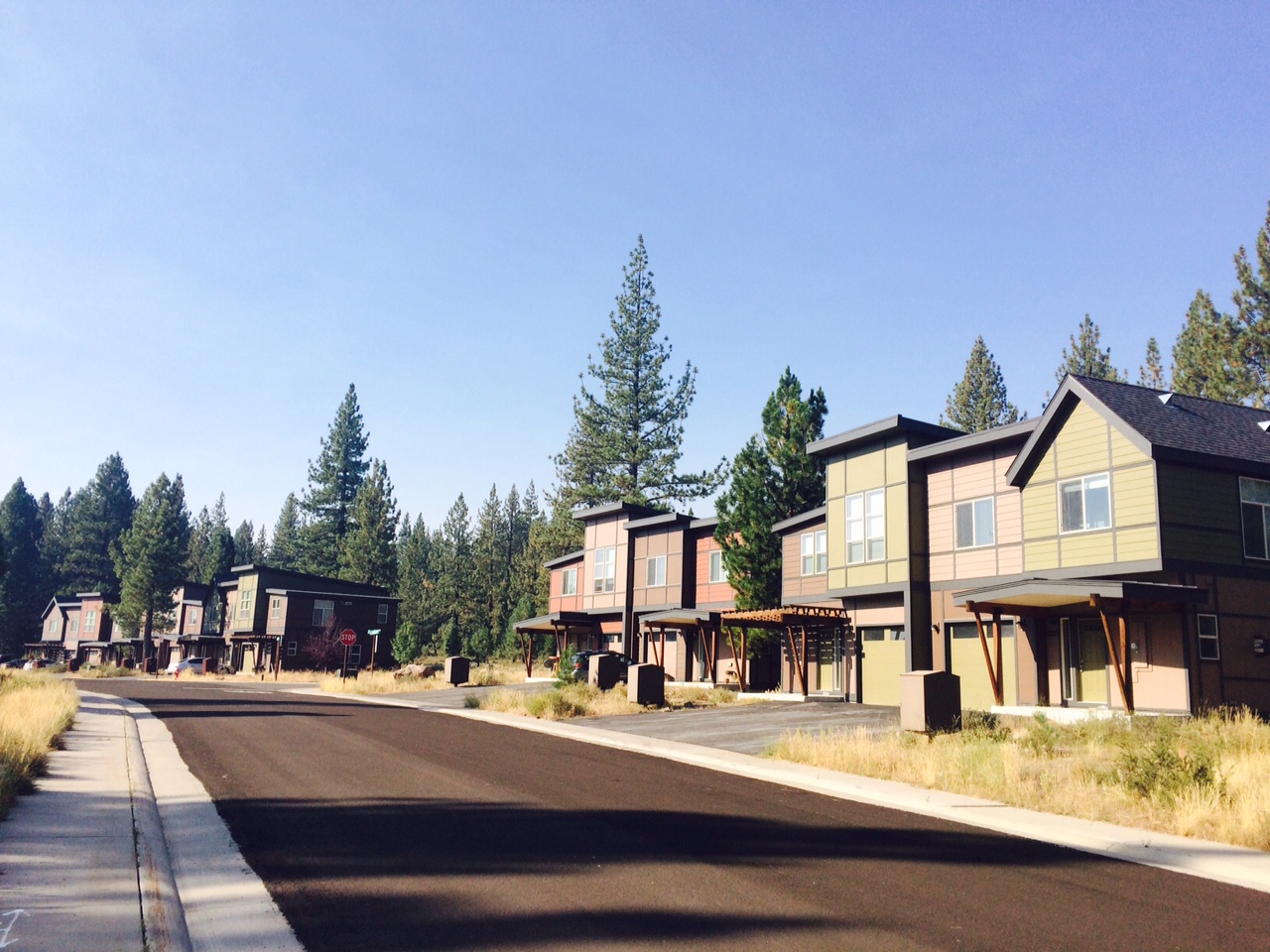 North Tahoe-Truckee has seen a number of modular housing projects including the Hopkins Village project in the Martis Valley. Hopkins Village was built by Craftsman Homes based in Sparks, Nevada. The pieces of the project were trucked in during the winter, dropped onto the foundations, and then the roofs were craned into place.
"That process took weeks instead of months, especially in the middle of winter," said Lori Young, sales manager for the homebuilder.
The handsome townhomes now sit occupied in the Martis Valley, an example of how the construction phase of a project can move swiftly even during difficult building conditions.
"The affordability and the build time — those are the two [advantages to modular housing]. People can't wait for two years for a contractor to build them a home," said Young.
As North Tahoe-Truckee seeks more ways to expedite achievable local housing solutions, we will continue to see modular housing methods become key to getting more of our local families in homes they can afford.